dance of the dragon regia di Max Mannix, John Radel Singapore 2008


NEWS
Seleziona un'opzione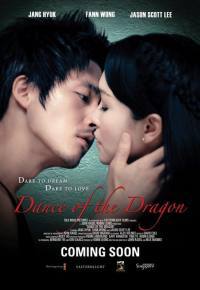 Titolo Originale: DANCE OF THE DRAGON
Durata
: h 1.51
Nazionalità
:
Singapore
2008
Genere
:
drammatico
Al cinema nel Marzo
2008
•
Altri film di Max Mannix
•
Altri film di John Radel
Trama del film Dance of the dragon
Dance of the Dragon Ŕ la storia di Tae-san Kwon, giovane coreano che negli anni 80 sogna di diventare un ballerino nella categoria di danza "Ballo da sala". Fin da piccolo ha vissuto una vita alquanto modesta con i suoi genitori. Suo padre lavorava come calzolaio e sognava per il figlio un futuro in "fabbrica". Di diversa opinione fu il giovane in questione, che quando entr˛ per la prima volta in un "teatro", grazie a sua madre, capý che l'unica cosa capace di compiacere il suo "essere" era la danza.

Sei un blogger? Copia la scheda del film
Nessuno ha ancora votato e commentato
DANCE OF THE DRAGON
---
Commenti:
Tutti
|


|
Con risposte
|
Con nuove risposte dall'ultima visita
|
Con risposte di oggi
---