the trust regia di Alex Brewer, Benjamin Brewer Gran Bretagna 2016


NEWS
Seleziona un'opzione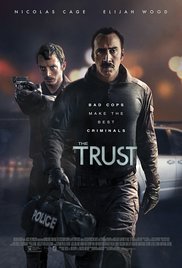 Titolo Originale: THE TRUST
Durata
: h 1.32
Nazionalità
:
Gran Bretagna
2016
Genere
:
thriller
Al cinema nel Maggio
2016
•
Altri film di Alex Brewer
•
Altri film di Benjamin Brewer
Trama del film The trust
Waters e Stone sono due agenti di polizia che lavorano nella stanza delle prove del dipartimento di polizia di Las Vegas. Quando Stone scopre unĺinsolita ricevuta di rilascio su cauzione in relazione a un arresto per droga, i due amici mettono in moto un piano per capire da dove provenga il denaro.

Sei un blogger? Copia la scheda del film
| | | | |
| --- | --- | --- | --- |
| Voto Visitatori: | 5,50 / 10 (7 voti) | | Grafico |
Invita un amico al cinema
Vuoi inviatare un amico al cinema con te per vedere THE TRUST? Vuoi segnalare THE TRUST ad un amico?
Compila questo modulo ed premi il tasto INVIA, lo faremo noi per te!